Stay Tuned for News About TCF2021
Our 45th Anniversary Event!

The 45th Trenton Computer Festival.
"The Original Personal Computer Festival"
Featured tech talks/workshops include:
Do It Yourself: Home Automation – Neil Cherry

Tricks and Tips for Windows 10 – David Soll
Quantum Computing – Barry Burd
WordPress Bootcamp – Lou Judice
New Internet of Things (IoT) using 5G – Joe Jesson
Stock Market Trading Using Neural Networks – Donn Fishbein
Hands-on Arduino Workshop for Beginners – Katalin Frolio
All Day Robotics Pavilion – Seung-yun Kim
See the full Program Grid here!
Other notable events include:
Mystabar II – a new adventure game that can be played by anyone attending TCF using a smartphone, tablet or laptop by

Randall Cole

.

One day Updated and Hands-on OOP University on Object-Oriented Programming that will include latest information on Python, Java and

the basics of OOP.

Tours of the Sarnoff Museum of Technology, located at TCNJ.
A full day of presentations on IT professional topics.
Get an Amateur Radio License in a day – Ham Cram & Testing led by the David Sarnoff Radio Club

Vintage Computer Exhibit (by Vintage Computer Federation – VCF).

Quadcopter Demonstrations, and Poster Presentations.
Talks on STEM and Education – Learn to Solder
50+ talks and workshops, special exhibits/demonstrations and more!
Saturday Evening Banquet
The TCF2020 banquet is at 6 pm, featuring our Keynote Speaker Jerry Foster, CTO Plex Systems talking on "*Artificial Intelligence". The banquet will be again in the Education Building, Room ED-212 and will include a social/networking hour with the speakers from 5 to 6 pm in the area in front of the banquet room.
Banquet tickets are $32 and must be reserved in advance (by March 16th ) by emailing alkatz@tcnj.edu. Please indicate the number of tickets desired. Payment will be at time of ticket pickup at TCF registration area.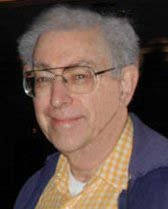 Engineer, Educator and Co-Founder of TCF
How I Learned to Stop Worrying and Love Artificial Intelligence
Jerry Foster,
CTO & Co-Founder, Plex Systems
There is much talk these days about machine learning and artificial intelligence (AI), and for good reason.  AI is the enabler that drives exponential value from all other technologies; for any process that generates data, it is no longer optional, but a requirement.  This keynote provides an overview of Artificial Intelligence, from its humble beginnings to disruptive force, with an eye towards the significant positive impact on our world.
Jerry Foster is the CTO and one of the founders of Plex Systems, which today helps more than 600 manufacturers worldwide run their businesses. Jerry earned his degree in computer science at Liberty University, and used his education first as a programmer at a Michigan metal former, where he built a custom innovative ERP system, before taking that solution to other businesses, eventually building a SaaS manufacturing company that today employs more than 500 employees globally. Jerry continues to set the pace of the innovation in the cloud, leading the company's technology strategy and research initiatives that drive the industry forward.
Vendors
We are now accepting applications for vendor tables. TCF2020 is on Saturday, March 21st and will be again located in TCNJ's Education Building.
Setup will begin at 7:30 am, general admission to the Education Building and selling to public will start at 9 am and end at 3:30 pm.
We Couldn't Do it Without Our Sponsors: