Planning for TCF2021 as a virtual or hybrid event continues. In the meantime TCF presents a series of exclusive online lectures you won't want to miss!

TCF / TCNJ SARNOFF MUSEUM / IEEE PCJS
AN INTERACTIVE ZOOM EVENT IN RECOGNITION OF THE
25TH ANNIVERSARY OF THE ATSC DIGITAL TELELVISION STANDARD, AND THE 80TH ANNIVERSARY OF THE DAVID SARNOFF LABORATORIES
MONDAY, OCTOBER 26TH AT 7:30 PM
The Technology of Broadcast Television and
Its Impact – Past, Present and Future
by Glenn Reitmeier, RCA/Sarnoff Laboratories and NBC Universal, Retired
Abstract: Over the past 80 years, the technology of broadcast television has radically evolved, from analog black & white, to analog color, digital high-definition TV, and the latest ATSC 3.0 digital system for ultra- HDTV. This talk will review the history of television standards in the US and discuss the fundamental aspects of the technology used in each generation of standards. It will also present the highlights of the latest ATSC 3.0 standard that is capable of Ultra-High Definition, High Dynamic Range video, Immersive Audio, new broadcast network topologies, and a new level of interoperability with the internet. It will conclude by discussing the impact and relationship that broadcast television standards have had with other forms of television distribution (including cable, satellite, discs, and Internet) and future potential for ATSC.
Biography: Glenn Reitmeier is widely recognized as a technology visionary and pioneer in the television industry. He has been a leader in establishing revolutionary new digital standards, including the Society of Motion Picture and Television Engineers standards for digital video, the Grand Alliance digital HDTV system that became ATSC 1.0, and the new ATSC 3.0 standard. As a contributor to many different standards organizations, Glenn has been a champion of technical interoperability as the foundation for a cohesive inter-industry television ecosystem. Now an independent consultant, he recently retired from 17 years at NBC Universal as SVP, Technology Standards and Policy. Previously, he spent 25 years in digital video research at RCA/Sarnoff Laboratories. During the 1980s, he was instrumental in establishing the digital video sampling standard and the Serial Digital Interface that enabled all-digital television studios. During the 1990s, Glenn led the development of the Sarnoff-Thomson-Philips-NBC Advanced Digital HDTV system proposal that pioneered MPEG video compression and packet data transport. He was a leader in the HDTV Grand Alliance. He served as a board member of ATSC, National Association of Broadcasters (NAB) and Open Authentication Technology Committee (OATC), and was Chairman of both ATSC and OATC. He is a SMPTE fellow and a recipient of the Progress Medal and the Signal Processing Medal. He is also an inaugural member of the Consumer Technology Association Academy of Digital Television Pioneers and a recipient of the NAB Television Engineering Award. Glenn holds over 60 patents and is recognized in the New Jersey Inventors Hall of Fame.
This presentation is open to the public and there is no charge for attending
The 45th Trenton Computer Festival.
"The Original Personal Computer Festival"
Planning for TCF is underway as a hybrid or virtual event. In any case the health and safety of our attendees, speakers and the TCNJ community is our utmost concern. TCF will follow guidelines set by our host and by NJ Public Health authorities. Please stay tuned for updates and thank you for your unwavering support!
Do It Yourself: Home Automation – Neil Cherry

Tricks and Tips for Windows 10 – David Soll
Quantum Computing – Barry Burd
WordPress Bootcamp – Lou Judice
New Internet of Things (IoT) using 5G – Joe Jesson
Stock Market Trading Using Neural Networks – Donn Fishbein
Hands-on Arduino Workshop for Beginners – Katalin Frolio
All Day Robotics Pavilion – Seung-yun Kim
See the full Program Grid here!
Other notable events include:
Mystabar II – a new adventure game that can be played by anyone attending TCF using a smartphone, tablet or laptop by

Randall Cole

.

One day Updated and Hands-on OOP University on Object-Oriented Programming that will include latest information on Python, Java and

the basics of OOP.

Tours of the Sarnoff Museum of Technology, located at TCNJ.
A full day of presentations on IT professional topics.
Get an Amateur Radio License in a day – Ham Cram & Testing led by the David Sarnoff Radio Club

Vintage Computer Exhibit (by Vintage Computer Federation – VCF).

Quadcopter Demonstrations, and Poster Presentations.
Talks on STEM and Education – Learn to Solder
50+ talks and workshops, special exhibits/demonstrations and more!
Saturday Evening Banquet
The TCF2020 banquet is at 6 pm, featuring our Keynote Speaker Jerry Foster, CTO Plex Systems talking on "*Artificial Intelligence". The banquet will be again in the Education Building, Room ED-212 and will include a social/networking hour with the speakers from 5 to 6 pm in the area in front of the banquet room.
Banquet tickets are $32 and must be reserved in advance (by March 16th ) by emailing alkatz@tcnj.edu. Please indicate the number of tickets desired. Payment will be at time of ticket pickup at TCF registration area.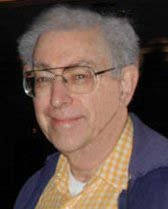 Engineer, Educator and Co-Founder of TCF
How I Learned to Stop Worrying and Love Artificial Intelligence
Jerry Foster,
CTO & Co-Founder, Plex Systems
There is much talk these days about machine learning and artificial intelligence (AI), and for good reason.  AI is the enabler that drives exponential value from all other technologies; for any process that generates data, it is no longer optional, but a requirement.  This keynote provides an overview of Artificial Intelligence, from its humble beginnings to disruptive force, with an eye towards the significant positive impact on our world.
Jerry Foster is the CTO and one of the founders of Plex Systems, which today helps more than 600 manufacturers worldwide run their businesses. Jerry earned his degree in computer science at Liberty University, and used his education first as a programmer at a Michigan metal former, where he built a custom innovative ERP system, before taking that solution to other businesses, eventually building a SaaS manufacturing company that today employs more than 500 employees globally. Jerry continues to set the pace of the innovation in the cloud, leading the company's technology strategy and research initiatives that drive the industry forward.
We Couldn't Do it Without Our Sponsors: