Thanks for Making TCF2023 a Success!
Check Back Soon for Session Videos to be Posted!
Download or View PDF of TCF Poster + Program Grid and Campus Map
TCF is back again with an in-person festival and streaming talks available on line. Enjoy an exciting day of digital/technology related talks, workshops, exhibits and vendor sales and demonstrations. There are 11 separate tracks, including a full-day devoted to Electric Vehicle (EV) Technology.  It all takes place on The College of New Jersey campus on Saturday March 18.
The theme this year is EVs. Our keynote speaker is Lee Goldberg, author of "Green Electronics" and a Contributing Editor of Electronic Design Magazine. There will also be an EV Car Show with the opportunity to test drive EVs
OVER 1000 ATTENDEES EXPECTED!
Ten Simultaneous Tracks + HamCram + vendor sales/exhibitor area
TCF2023 Keynote: Lee Goldberg, on Evolving EVs
Clearing up Common Misconceptions about Electric Cars – Liz Najman
How Green Is an Electric Vehicle? – Jonathon Allen
New Hack-Io-Thon for students to build IOT skill and compete for major prizes
Embedded Computing in Modern day Electric Vehicles – Sharan Kalwani
How our Electric System Works — Donald Benjamin
Will you buy Tesla, why or why not? – Don Hsu
Program your EV using Python and ODB-II – Chuck Knight
An Autonomous Multipurpose Service Robot, Sudah – Rajesh Kannan
Hands on Arduino Workshop for Beginner – Katalin Frolio
WordPress Bootcamp – Lou Judice
Trading Using Neural Networks – Donn Fishbein
One day Updated and Hands-on OOP University on Object-Oriented Programming, including latest info on Python, Java and the basics of OOP.
A full day of presentations on IT professional topics.
HamCram (Get an amateur radio license in a day)
Hack-Io-Thon for students to build skills in IOT and compete for prizes (for info: https://hackiothon.pages.tcnj.edu
Admission in advance will be $15 and at the door $20. Children under 12 will be admitted free
Electric Vehicle Car Show and Ride & Drive
The New Jersey Electric Vehicle Association (NJEVA) is partnering with the Trenton Computer Festival (TCF) by bringing dozens of different electric vehicle models on Saturday, March 18th 2023 at The College of New Jersey. Please join us and check out some of the latest as well as older models and chat with their owners to get first hand experience of electric drive. NJEVA is one of about 100 chapters of the National EVA, a grass roots organization with a mission to accelerate the adoption of EVs by education and demonstration. The NJEVA was awarded the Chapter of the Year 2022 for our record breaking outreach in NJ communities.
 We will be also joined the Department of Environmental Protection (DEP), who will be offering ride and drives through local car dealers, giving attendees the opportunity to test drive an EV for themselves. DEP staff will be available to answer questions about EVs and available incentives.
 New Jersey has some of the best EV incentives in the country, with thousands available in rebates, tax credits, and utility incentives. In addition to the Charge Up New Jersey rebate, which provides up to $4,000 off the purchase of a new EV, and the NJ state sales tax exemption, you may be eligible for a federal tax credit of up to $7,500 when you purchase an electric vehicle. From cost savings and performance, to sustainability and the fun factor, electric vehicles check all the boxes. Everyone is welcome to join us – Come see why making the switch could be right for you!
We Couldn't Do it Without Our Sponsors: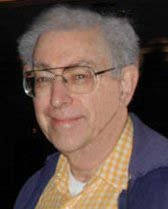 Engineer, Educator and Co-Founder of TCF